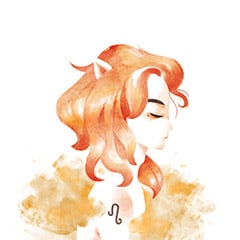 For those born on August 21 (Leo)
Look and feel vibrant and healthy all year long! Feeling and looking good is more than skin deep, and you will be able to see beneath the surface and see through those well-meaning illusions that have prevented you from being your physical and mental best. There's no end to what you can accomplish when you feel truly well. Your energy level may greatly increase when winter ends and you're drawn to some new personal passion. Share your ideas and expand your social circle. Feel successful in all you do, and enjoy your home space even more!
In-depth Birth Horoscope
Find out how the planets' positions at your birth influence your entire life, from your relationships to your finances and much more.