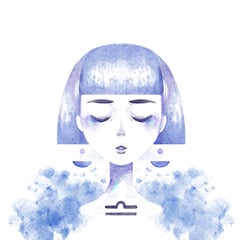 For those born on October 17 (Libra)
You will be in the spotlight this year, so smile and make the most of it. Dress well and be yourself. Feel secure and self-confident. This is a good year to make progress in your career, perhaps including some more education or training opportunities. Do what you love, do your best, and don't second-guess yourself. If a promotion or other advancement (possibly even in a new field) arises in the summer, look at it from all sides and make your decision free of any illusions or false promises. Have a splendid, fulfilling year!
In-depth Birth Horoscope
Find out how the planets' positions at your birth influence your entire life, from your relationships to your finances and much more.